Beautiful Women
These women are so unbelievably beautiful you can never get enough of them on-screen and in photoshoots! We are sure-no matter how the notions of the attractiveness of people change in the future, they will never cease to admire such glamour and femininity. Today we are giving you a range of photo portraits that shows all the beauty and individuality of the 21st century's most beautiful women.
Angelina Jolie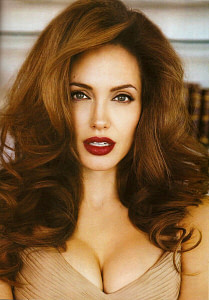 Monica Bellucci
Megan Fox
Salma Hayek
Penelope Cruz
Ruben Ortega / CC BY-SA
Christina Hendricks
Christina Aguilera
Natalie Portman
Charlize Theron
Margot Robbie
Eva Rinaldi / CC BY-SA
Olivia Wilde
Nicole Kidman
Katherine Heigl
lukeford / CC BY-SA
Eva Mendes
Jennifer Lopez
Jennifer Aniston
Shakira
This is our version of the top 20 most beautiful women. What's yours? Comment Down!